We are extremely proud to welcome Aground, a single player adventure RPG to the mod.io community today! We already have a number of mods submitted which you can start browsing, below is a small sample. If you are interested in creating mods you can make entirely new game campaigns, or simply add new crafting options.
Built on OpenFL with HAXE
Huge thanks to david_maletz (creator of the game) and turupawn (mod.io staff), for collaborating on this. As a result of this collaboration - we now have a HAXE SDK Wrapper which will make it much easier to support mod.io in game engines like OpenFL, Kha and awe6. If you have a game built on one of these engines reach out - we'd love to help get you started ❤️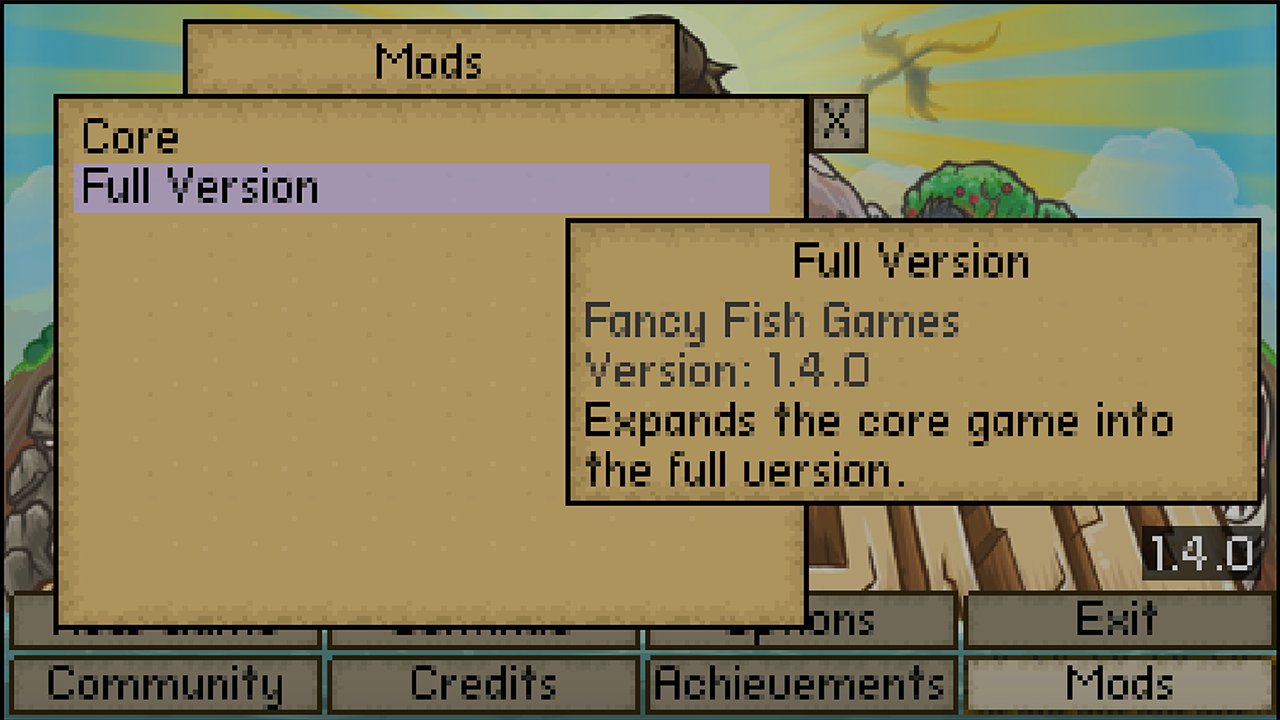 Buy Now
Originally a massively popular game on Newgrounds, Kongregate and Armor Games - you can now buy Aground on Steam and itch.io.