A popular use-case for many modders and game developers is to submit their content whilst it is still in development to mod.io. The challenge this presents is that they want their content to remain private, whilst still being able to invite a select group of testers in to be able to view and interact with their content.
New: Share invite URL for access
Beginning today, all game and mod profiles which are in an unaccepted or hidden state, have an auto generated preview URL (think of it like a Discord Server Invite URL). You can share that preview URL (you need to be logged in to view it), to provide instant access to any friends or QA testers you want, whilst your game or mod is still in development. The preview URL can be found in the yellow warning box at the top of your game or mods profile. Be aware that:
Preview URLs are re-generated every time you update your game or mod profile, so old preview URLs will no longer work.
For guests, preview URLs will only provide access whilst your session remains active (generally 10 minutes).
For members, a preview URL will provide permanent access to the mod profile if you subscribe to it.
For members, a preview URL will provide permanent access to the game profile (mod.io staff can reset access on request).

Existing: Invite members to your team for access
Until today, the only way to accomplish this was to invite moderators to your game or mod team via the team page - which often gives those users more access than they need.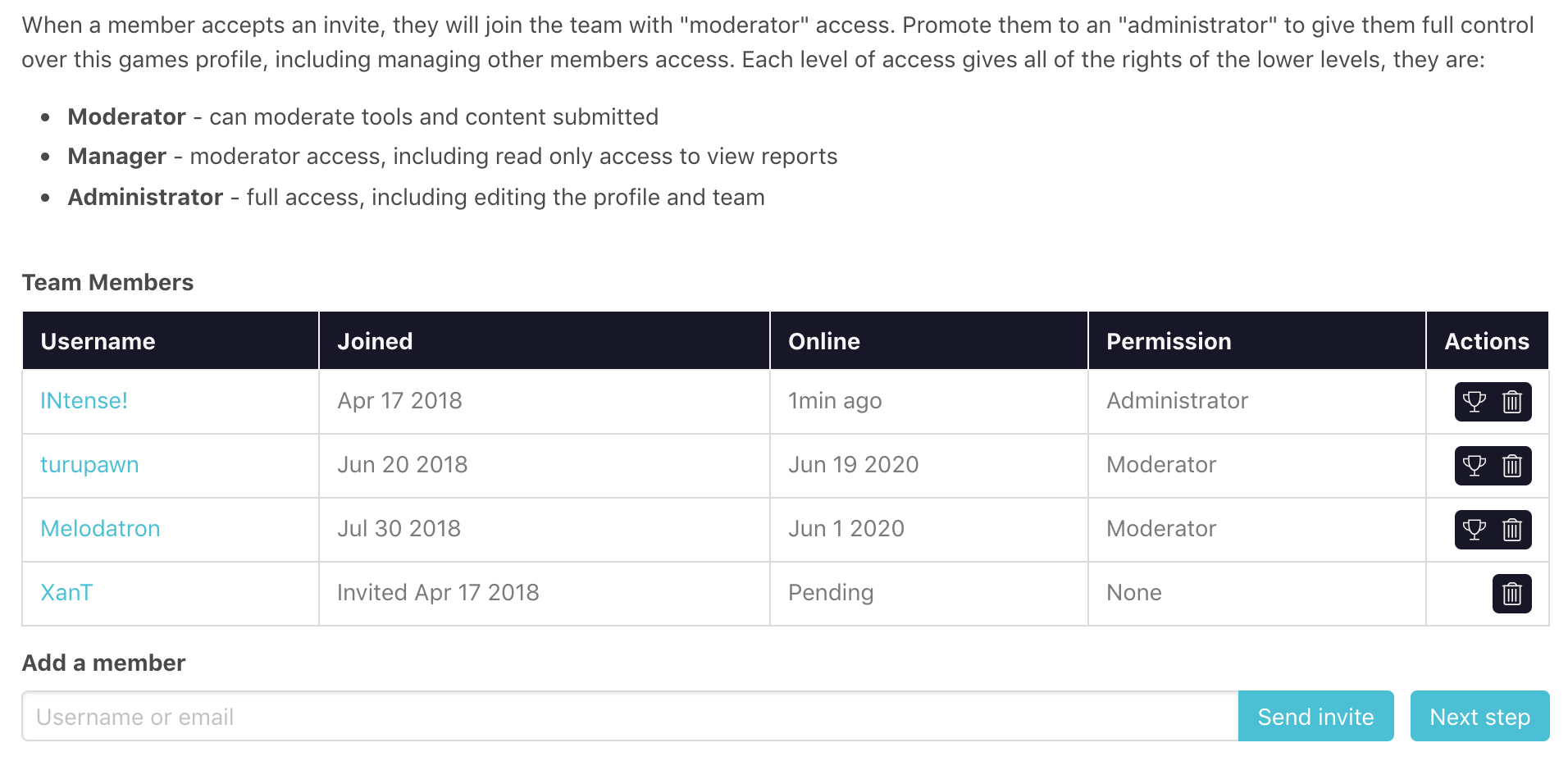 Enjoy the new feature, we hope it helps you while you develop on mod.io! Thanks to SVG Backgrounds for the image used as the promotional image for this guide.